October 2019 School Holiday
Drama Workshop: New Frontiers
Be it expeditions into unknown worlds, interplanetary explorations or spending a lazy afternoon down a youtube rabbit hole – new frontiers are being discovered all around us, every day.
Trailblazers who undertake adventures to new frontiers in Science, Technology and the Arts are fearless, risk-taking creators who change the world!.
Inspired by the 50th Anniversary of the Moon Landing – we ask what new frontiers do young people conquer and what do they celebrate 50 years from now?
Go off world with us at the Hume Bank Butter Factory Theatre this October holidays and take bold adventures into new frontiers. Our young theatre-makers explore devised theatre techniques of generating material, building worlds, developing characters and crafting journeys to inspire audiences.
The workshop culminates in a short performance and meet the artists session for family and friends on Thursday 3 October at 2.30 PM.
Dates: October 1, 2 & 3
Times: 9.00 AM – 3.00 PM
Age: 7-12 years old
Small sharing of work, 2.30 PM Thursday 3 October
Cost: $170 (inc GST)  for 3 days, including a showing for family and friends.
Classes are held at
Hume Bank Butter Factory Theatre,
Gateway Island, Wodonga.
For more information and to book speak with us on 02 6021 7433 or email [email protected]
Please read the terms and conditions HotHouse Holiday Drama School Terms & Conditions
Students should bring a packed lunch and snacks as food is not provided.
TEACHING ARTIST
Casey Elder
This workshop will be lead by Casey Elder a Sydney based independent theatre maker originally from Canberra. She developed her practice at CYT and is a graduate of NIDA. Since graduating, she has gone on to work with Canberra Youth Theatre, Australian Theatre for Young People and NIDA Open. Casey Elder's work as an independent director has been presented in Sydney, Perth, Newcastle and Canberra. Mostly recently, she directed Flame Trees for CYT's I'm Me Festival and is currently developing a new work for Fringeworld 2020.
Other Creative Learning News
Emily Weavers and Coralie Schell aka The Reginas spoke with us…
https://hothousetheatre.com.au/wp-content/uploads/2019/10/CoralieEmilyBWY.jpg
1333
2000
Catherine
https://www.hothousetheatre.com.au/wp-content/uploads/2019/10/logo-hothouse-theatre.png
Catherine
2019-11-12 16:34:50
2019-11-12 16:34:50
Five Questions with The Reginas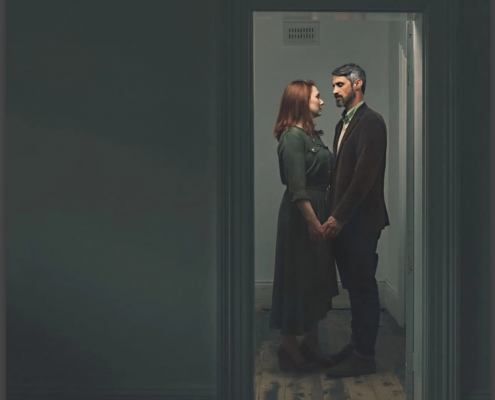 We nabbed some time with Rachel McNamara ahead of Rabbit Hole…
https://hothousetheatre.com.au/wp-content/uploads/2019/11/76184656_10156548984986825_4440089636726898688_o.jpg
1440
1440
Catherine
https://www.hothousetheatre.com.au/wp-content/uploads/2019/10/logo-hothouse-theatre.png
Catherine
2019-11-12 15:59:45
2019-11-12 16:00:28
Five Questions with Rachel McNamara
Hailing from the Riverina, Lex Marinos OAM career spans across…
https://hothousetheatre.com.au/wp-content/uploads/2019/10/CS19SS-3196-RT-NBP-┬®-Robert-Catto.jpg
600
395
Michael Huxley
https://www.hothousetheatre.com.au/wp-content/uploads/2019/10/logo-hothouse-theatre.png
Michael Huxley
2019-10-16 11:19:02
2019-10-25 18:06:11
Five Questions with Lex Marinos